Using concepts from our model we created a simple framework for Critical Thinking
We contrast your everyday automatic thinking with Critical Thinking.

Decisions
Conclusions
Clarity
Stronger foundation for decisions

More time on getting clear and less time and rework needed for decisions
Clarity

Clarity
Conclusions
Decisions
Conclusions
Decisions
We train the attendees in the use of various techniques for Getting Clear, Reaching Conclusions and Making Decisions

Empty Bucket
Inspection
Need
Why?
So What?
plus
Else
Anticipatory Thinking

Facts
Observations
Experiences
Beliefs
Assumptions
plus
Credibility / Consistency
Influencing
Change
Presenting / Defending

Need
Upsides
Downsides

plus

Risk Model
Preeminent Metrics
Advanced Criteria

---
Optional:
Post course 1:1 mini coaching sessions available for followup and continued assistance
Mulitple curriculums for varied attendees

We also modify the curriculum for the mix of attendees:
• Executives and Business Leaders
• Teams (a Manager and team, or cross functional)
• Supervisors, Managers and Directors
• Individual Contributors
• Mixed class of multiple disciplines and responsibilities

---
Decisions
Focus
People, Time and Money spent
on the right problem



Clarity of issue and decision to be made

Thoughtful,
Defendable and Clear Conclusions
New ideas
Skills to influence and Guide Others

Alternatives

Solid Conclusions

Successful Decisions
Fewer iterations and redo's
Crisp, Decisive, Defendable Decisions
Alignment
Enrollment
Risk Mitigation

Faster and Quality
Decision Making

Weaker foundation for decisions

Less time on getting clear and more time and rework needed for decisions
Reach
Conclusions
Get Clear
This Results in ...

What's the benefit of Critical Thinking

Attendees learn Pragmatic Critical Thinking Techniques resulting in;
• Faster and higher quality decisions that are more likely to be the correct ones.
• Superior solutions to problems, goals, and strategies.
• Better understanding of the dynamics between different aspects of a business or project
• Innovative ideas and solution
• Higher productivity
• Being better equipped to tackle problems and make decisions on a daily basis.
Critical Thinking skills gained can be applied to:

• General problem solving and decision making
• New product ideas and creation
• Short and long term business strategies
• Improved development processes and quality
• Improved operational efficiency
• Crisis Management
• Revenue generation and cost reduction strategies
• Customer care improvement
Contact us for more information or to schedule a Workshop
Advanced Decision Making incorporates a Risk Model

---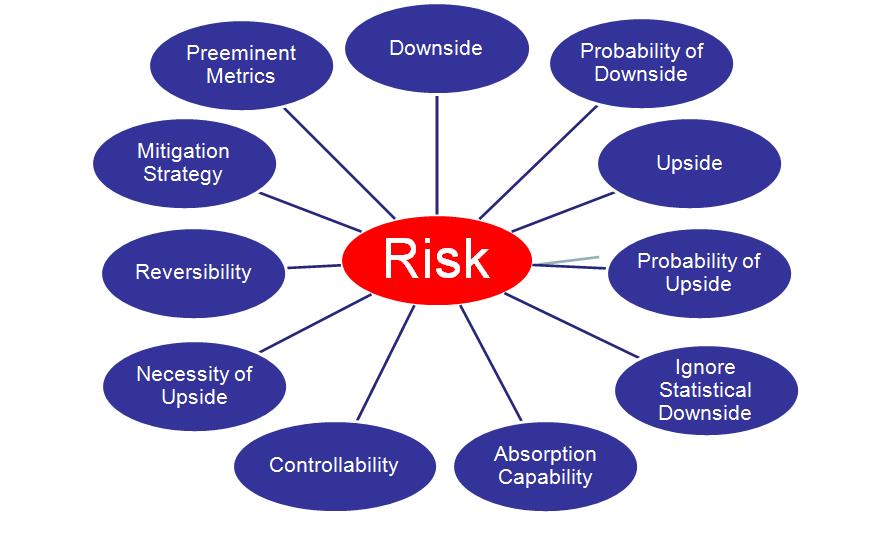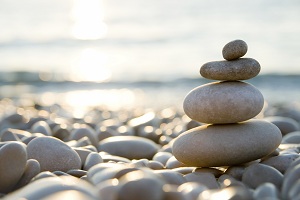 What's unique about our workshop?
This isn't your ordinary "academic" day. It's not just "theory", but pragmatic, proven techniques for solving real world business problems, strategies and challenges.


Customized

We customize the workshop to your business, with real examples and exercises that come from interviews with would be attendees. The attendees learn critical thinking AND see it in action with their own day-to-day issues.
---
Advanced Critical Thinking
For Problem Solving and Decision Making


Course #301

Duration:1 Day, At customers location
Overview
(Download the Workshop Brochure for more details)

This workshop builds on the material from Course #201, "Critical Thinking for Problem Solving and Decision Making", with added content, practice, and case study time to strengthen comprehension. Additional topics include: Influencing and Communicating ideas, Making Fast Decisions, Fuzzy Criteria, Analysis Paralysis, A 11-Point Risk model and template, Advanced Decision Criteria, Preeminent Metrics, and Being a Thinking Coach. The course objectives include:
• Review of the 3 step Critical Thinking Process for solving problems and making decisions
• Advanced "Thinksheet" guides for getting clear, reaching a conclusion and making Decisions.
• Be able to apply critical thinking to decisions that are not black and white
• Think through the risk factors and how they weigh in
• Create an early warning and mitigation plan for risky decisions
• Understand the "soft" factors in decision making
• Make decisions faster and avoid analysis paralysis
• Present, Persuade and Defend decisions
• Help others to make decisions
• Create your next step plan (created in the workshop)

During the class, the attendees will be applying Critical Thinking to their own current business problem. In this way, when they return to their desk, they already know how to proceed.

Topics Covered:

•
Clarity
- Additional tools to ensure Clarity;
-What Else and Anticipatory Thinking
•
Conclusions
- Create Solutions and the Conclusion Thinksheet
- Credibility and Consistency - Increasing the strength of your premise
- Argument Analysis – Analyze for and against arguments as elements of conclusions
- Presenting your solutions to influence, enroll, and get approval
- Change
•
Decisions
- Taking action and the Decision Thinksheet
- Risk Criteria – A 11 point Risk model that helps you evaluate the risk, w/exercises
(Downsides,Downside Probability, Upside, Upside Probability, Downside Absorption Capability,
Ignoring Statistical Downside, Controllability, Necessity of Upside, Reversibility,
Mitigation Strategy, Preeminent Metrics)
- Fuzzy Criteria – Criteria of a decision are not all black and white.
- Fast, high confident decisions and avoiding analysis paralysis
•
Innovation
- Creating an environment and stimulating creativity and innovation
- Thinking Outside-the-Box - Challenging the Premise (What if?, What other?)
- Abductive Thinking - Thinking beyond your experience
- Impossible Thinking -To generate Breakthrough ideas
•
Being a Thinking Coach

- Job Description and Rules
- Role Play
•
Next Steps
- Your plan to implement your learning (for yourself and your team)